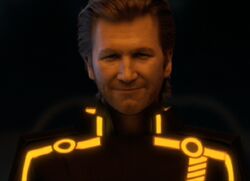 Greetings, Program! Welcome to Tron Wiki! Thanks for your edit to the User:ZenTrio3 page.
Please leave a message on my talk page if I can help with anything! -- WarBlade (Talk) 04:07, 16 June 2012
tron & kevin flynn will wait
Edit
kevin flynn deceased and tron derezzed can wait, if the third movie comes and then will be sure if tron and flynn returns just in case if the third movie is complete.
User:JarodMighty 08:25, July 3, 2012 (UTC)
Ok...Fine. But for now, leave it, ok?
ZenTrio3 05:25, July 4, 2012 (UTC)
Disney XD?
Edit
Disney XD usually releases episodes of TRON: Uprising online every Friday (one day after the TV airing, which is on Thursday).
The last time I checked (Friday), the episode "Isolated" wasn't out.
What happened?
ZenTrio3 19:53, July 7, 2012 (UTC)

I wish I knew maybe they had some technical difficulties Oh and thanks for the edit on the article on Beck's wiki I kinda put way to much detail in summaries
It's fine.
ZenTrio3 05:27, July 10, 2012 (UTC)
new episode of tron's revelation of the past
Edit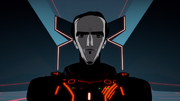 i checked it on the source of the video on youtube of tron uprising new episode with flashback on it it's PURE: a new character appears on the sneek peak his name was dyson we was once a good friend to tron his circuitry color was formerly white.
until he betrayed him and serve loyalty to clu (after the beginning of clu betrayed flynn and tron) and his current circuitry color is red and he wears the mask of the black guard.
and now he's back and tron wants revenge on dyson and tron remains beck behind and tron is going after him alone to finish what he started and i saw tron scars is getting much worse.
and i saw clu on the sneak peek riding his light cycle and in tron legacy during flynn's escape i saw tron snatch one of the guards identity disc so in tron: uprising tron will grab dyson's disc (possibly) instead of snatching one of the guards.
so the tv show is non-canon and i don't think tron is transforming to rinzler in the 8th episode we got ten episodes to go but we're gonna find out.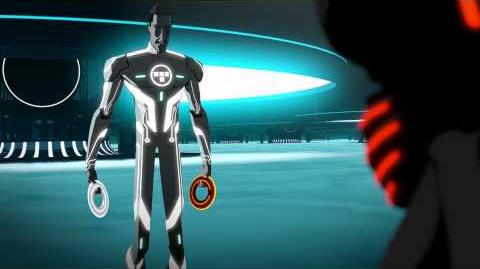 User:JarodMighty 12:56, July 15, 2012 (UTC)
facebook problem
Edit
tell me, where were you i was trying to sent messages to you and what was all the held ups?
there was an event 2 months ago at march 22nd on friday there was a tron event to watch the original movie and the prize was a flashlight frisbee glow in the dark turquoise and a big party
i was adding you a friend on facebook again
and both petitons are up to 5,000
http://www.change.org/petitions/disney-animation-studios-renew-tron-uprising-and-motorcity-for-additional-seasons
http://www.change.org/petitions/renew-tron-uprising
and here's another one you forgot to vote: http://www.smgo.tv/shows/tron-uprising
--JarodMighty (talk) 11:32, May 22, 2013 (UTC)
Sorry, my computer crashed, a long time ago, so I had to use my friend's, which has really bad Internet access. and besides, I was really busy.
ZenTrio3 (talk) 22:24, August 5, 2013 (UTC)