Hello. I'm A Tron Fan & I Love Tron Ever Since 2011. I Joined This Wikia In 2011 or 2012 Per Say.
Hi. My Name Is Benjamin William Tuckett, But You Can All Call Me Ben.
I Was Born on April 23, 1997!
You Can Subscribe To My Youtube Channel  (BenTuckettFIlmsInc) Anytime & Comment Back Too.
My Personality Is That I Like:
Women, Sports Cars, Trololo Song, Rap,Thunderbirds101TV, Youtube Poops & Funny Signs, ETC.
My Media:
TB801TV 16:19, July 19, 2014 (UTC)Mc.Cheese231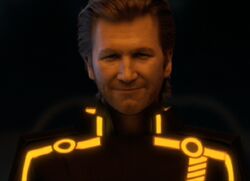 Greetings, Program! Welcome to Tron Wiki! Thanks for your edit to the User talk:Thunderbirds801TV page.
Please leave a message on my talk page if I can help with anything! WarBlade (talk) 15:01, June 11, 2013 (UTC)