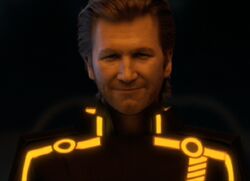 Greetings, Program! Welcome to Tron Wiki! Thanks for your edit to the User:Marshal6000 page.
Please leave a message on my talk page if I can help with anything! -- WarBlade (Talk) 00:50, 12 January 2013
RE: Brickipedia
No reason? Try spam, sockpuppetry, altering the emoticons and general annoyance. Jeyo (talk) 00:57, January 12, 2013 (UTC)
I didn't spam
that was my friends account not mine!
I wasn't anoying (was I?)
I was about to make an article to ;( ;( ;(
You were spamming
That was a secondary account and yes, it WAS you.
Yes, you were.
how did I spam???
He was useing my computer he doesn't have one
How was I anoying???
Why it was about Ninjago
WHY DOES EVERYONE HATE ME!!!!!!!!!!!!!!!!!!!!!!!!!!!!
Not even an agument! O_O I wan't to settle this demacraticly (or whatever i don't even know what that means but I do know that I'm not giving up without a fight!!!!!)
Listen Bucko! By blocking my account you also blocked my dad's account so that means that he is going to contact wiki and say that you block us for NO REASON