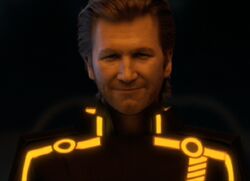 Greetings, Program! Welcome to Tron Wiki! Thanks for your edit to the TRON: Uprising page.
Please leave a message on my talk page if I can help with anything! -- WarBlade (Talk) 19:20, 12 June 2012
Hi, new user! Welcome to the wiki. To begin earning badges, just keep editing and adding. Why not add some photos to the wiki? Here is a page that needs photos: Rilo.
So far, you have earned 3 badges, and made 3 edits to pages.
Thanks for joining!!! Colmyo 19:45, June 12, 2012 (UTC)
Vandalising
Edit
Creating a new article just to say "COME ON NOW DANCE PEEPS", and linking to it from another article is vandalism. Don't do it again. -- WarBlade 23:06, June 12, 2012 (UTC)