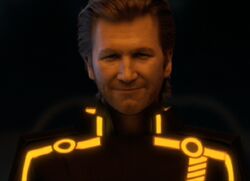 Greetings, Program! Welcome to Tron Wiki! Thanks for your edit to the Anon page.
Please leave a message on my talk page if I can help with anything! -- WarBlade (Talk) 17:32, 24 March 2012
Program Articles
Edit
Hi, we already have an article for programs here. If you want to propose an article split, can you please take it to Talk:Program? And please do not re-upload an image that we already have. Thanks. -- WarBlade 21:55, April 2, 2012 (UTC)
new episode of tron's revelation of the past
Edit
Colmyo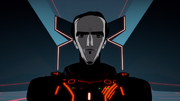 I checked it on the source of the video on youtube of Tron: Uprising, the new episode with a flashback on it and it's pure: A new character appears on the sneek peak, and his name is Dyson. He was once a good friend to Tron, and his circuitry color was formerly white.
Until he betrayed him and started serving loyalty to Clu (after the beginning of Clu's betrayal) And his current circuitry color is red and he wears the mask of the black guard.
And now he's back and Tron wants revenge on Dyson and Tron leaves Beck behind and Tron is going after him alone to finish what he started and I saw Tron's scars are getting much worse.
And I saw Clu on the sneak peek riding his light cycle, and i don't think Tron is transforming to Rinzler in the 8th episode because we got ten episodes to go.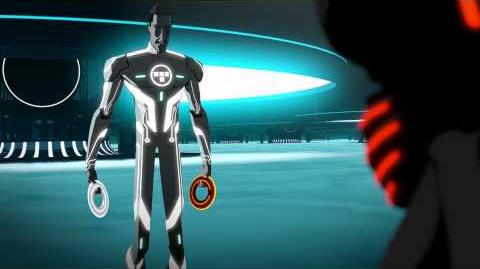 User:JarodMighty 09:15, July 15, 2012 (UTC)
Hi, I got the information from ZenTrio3. I thought it might be incorrect, but it looked right. Colmyo 12:55, July 15, 2012 (UTC)