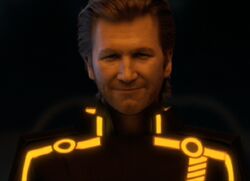 Greetings, Program! Welcome to Tron Wiki! Thanks for your edit to the User:CluTronFlynn page.
Please leave a message on my talk page if I can help with anything! -- WarBlade (Talk) 03:13, 18 January 2012
Hey,
Thanks. I'm glad you think that I may be right. I was opening up the possibility that other users didn't need his disc, and people assumed the "programs need his disc to get out" thing as "everyone needs my disc to get out." I personally believe that what I posted is true.
Thank you again and you have a nice day.
Sincerely,
CB2001