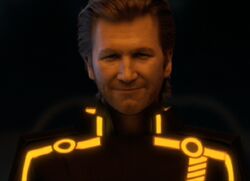 Greetings, Program! Welcome to Tron Wiki! Thanks for your edit to the User:BrickfilmNut page.
Please leave a message on my talk page if I can help with anything! -- WarBlade (Talk) 00:38, 8 February 2013
1 year is too much. My ban until Feb 22 feels like a long time too. Now you've extended that ban to a year which is even worse. 1 year is way to much. I'm sorry for betraying you BrickFilm. I'm sorry for lying to you about who I am. Please forgive me for that. 
JoshiIsABrick (talk) 00:41, February 8, 2013 (UTC)
I forgive you. :) However, I really don't know how I, or anyone else, can help in terms of your ban. Maybe if you perform really good on other wikis, and we have some trusted users on those back up your good behavior, a change can be made, but even that seems highly unlikely. Just don't make any more socks and extend the ban is the only advice to be offered. Sorry. BrickfilmNut (talk) 00:47, February 8, 2013 (UTC)