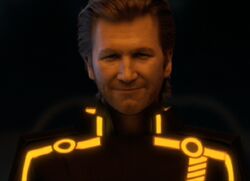 Greetings, program! Welcome to Tron Wiki. Thanks for your edit to the User blog:Tron1Rinzler2/Tron Uprising page.
Please sign in and create a user name. It's an easy way to keep track of your contributions and helps you communicate with the rest of the community.
Please leave a message on my talk page if I can help with anything! -- WarBlade (Talk) 03:26, 2 August 2012
Article Trivia
Edit
Trivia sections in articles are for trivia about the article subject. They are not for making associations and noting resemblances to subjects of other movies, games etc. Please refrain from making these sorts of additions. -- WarBlade (talk) 00:33, December 22, 2012 (UTC)
After reviewing more of your recent additions to trivia subsections, and seeing other editors move to undo them, it is clear that you need one final reminder that speculative observations are not trivia. If you persist in publishing such additions you will be prevented from updating the Tron Wiki further. -- WarBlade (talk) 04:05, May 3, 2013 (UTC)
---
This is the discussion page for an anonymous user who has not created an account yet or who does not use it, identified by the user's numerical IP address.
Some IP addresses change periodically, and may be shared by several users. If you are an anonymous user, you may create an account or log in to avoid future confusion with other anonymous users. Registering also hides your IP address.
Help: Why create an account? • How to create an account • WHOIS