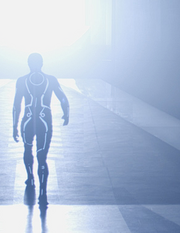 Flynn Lives has finally revealed a new image, as well as a new website,
Pitcell.com
which reveals an exclusive screening that will take place in New York, Los Angeles, London and Sydney. Chances are this is the new trailer for Tron Legacy, which will be released to the public on March 5th along with Alice in Wonderland.
Ad blocker interference detected!
Wikia is a free-to-use site that makes money from advertising. We have a modified experience for viewers using ad blockers

Wikia is not accessible if you've made further modifications. Remove the custom ad blocker rule(s) and the page will load as expected.