In recent tv ads and trailers for TRON: Uprising we get a look at Beck fighting against someone that appears to be very simmilar to Rinzler. In the trailer you can hear a rough sounding Rinzler (voiced by Bruce B.) ask Beck "You're not afraid?" Beck responds by simply saying "No" then Rinzler says "You should be" This new tv series just might end up being canon!
Here are some pictures: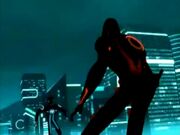 Is it just me, or does this mysterious character look just like Rinzler?!!!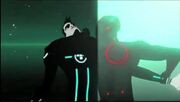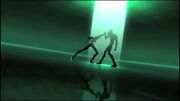 Ad blocker interference detected!
Wikia is a free-to-use site that makes money from advertising. We have a modified experience for viewers using ad blockers

Wikia is not accessible if you've made further modifications. Remove the custom ad blocker rule(s) and the page will load as expected.