http://disney.go.com/disneyxd/videos/the-grid-0_3d57goem
Watch the tv spot titled '''The Grid on the website for Disney XD. Some things that stand out in this tv spot are images of General Tesler, a Light Copter maybe?, a unique looking Light Cycle, and a different sounding version of the song The Son of Flynn by Daft Punk.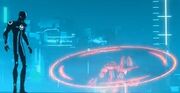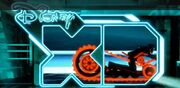 Ad blocker interference detected!
Wikia is a free-to-use site that makes money from advertising. We have a modified experience for viewers using ad blockers

Wikia is not accessible if you've made further modifications. Remove the custom ad blocker rule(s) and the page will load as expected.