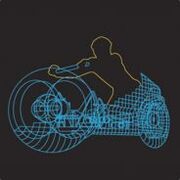 Greetings programs!
a little about myself
If you really want to know my name comes from a villian in the cartoon series Tom Terrific from the fifties but my father named a comuter program after it so it seemed a fitting "Tron" name. Real names joe and I am a total information catalog when it comes to movie or videogame franchises so the fact they have wiki's for them is total awesomeness the movies I like the best(and I will write articles about) are as follows:
Sci Fi: Star Wars, The Day The Earth Stood Still (remake sucked), Tron, Jurassic Park, Back To The Future, and the alien quadrilogy
Action: Indiana Jones, Marvel comic book, batman (Tim Burton and Chris Nolan), Army of
Darkness, Who Framed Roger Rabbit, and The Spirit
Fantasy:Pan's Labyrinth, The Dark Crystal, LOTR
Animated: Clone Wars, Nightmare before christmas, Wallace and Gromit, James and the Giant Peach and pretty much anything Pixar Comedy:Beetlejuice, Rat Race ,tropic thunder, something with Jack Black.
In my spare time I sculpt little figures of pretty much anything mentioned above.
Im a casual gamer who prefers older or arcade games over newer stuff(metroid,half-life,DOOM,Tron arcade...etc). I play Armagetron advanced under mstercylinder and soon I'll be back on Tron2.0 under the same name.
P.S ask for pics of my stuff. I make custom orders and send them to you.