Jeyo
Biographical information
Username
Jeyo
Status
Physical description
Gender
Male
Other information
Programs
Klorr
Allies
Gibson42
Out of universe information
Appearances
Not here.

Greetings programs! I am Jeyo. I was wiki's most active editor, second only to our administrator, until November 19, 2012 when I got fed up with nonrecognition and some other factors. I am now an Administrator myself on Brickipedia, the Lego wiki, which is currently the only wiki I regularly contribute to. You're welcome to contact me either here or there.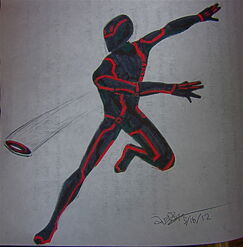 Pages I have created