Jeyo
Biographical information
Username
Jeyo
Status
Physical description
Gender
Male
Other information
Programs
Klorr
Allies
Gibson42
Out of universe information
Appearances
Not here.

Greetings programs! I am Jeyo. I was wiki's most active editor, second only to our administrator, until November 19, 2012 when I got fed up with restrictions, disagreements with the administrator and some other factors. I am now an administrator myself on Brickipedia, the Lego wiki, and an active contributor on Futurepedia, the Back to the Future wiki. You're welcome to contact me either here or on the two aforementioned wikis, as I still answer blog comments here and I will respond if you ask me a question or tell me something on my talk page.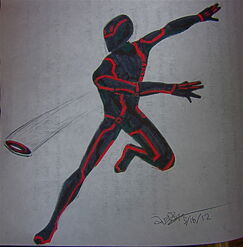 Pages I have created
Edit