This article is written from a
Real World perspective.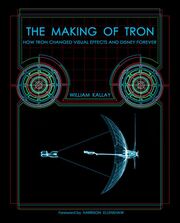 The Making of Tron: How Tron Changed Visual Effects and Disney Forever is a book that was published in late 2011. There were previous documentaries and interviews from people that worked on the original TRON movie that described the visual components and special effects used in the first film. This book went into further detail about the making of the first TRON film and described how the animation and artwork contributed to the movie.
Ad blocker interference detected!
Wikia is a free-to-use site that makes money from advertising. We have a modified experience for viewers using ad blockers

Wikia is not accessible if you've made further modifications. Remove the custom ad blocker rule(s) and the page will load as expected.