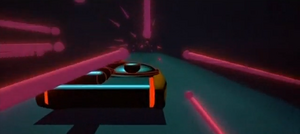 Memory is data stored in a computer or program. Inside the ENCOM mainframe it had the appearance of a hallway with streaks of pink lights zooming past, as shown when the Hacker program Clu attempted to raid the MCP's memory files.
It is possible that the actual data files were the pink streaks, as there was no sign of anything else that might have been data.
Ad blocker interference detected!
Wikia is a free-to-use site that makes money from advertising. We have a modified experience for viewers using ad blockers

Wikia is not accessible if you've made further modifications. Remove the custom ad blocker rule(s) and the page will load as expected.