This article is written from a
Real World perspective.

Alpha is a fast paced game about Tron-style Tanks created in 2012 by a user known as Wulfeous of W³Games.
The game was made with Unity3D and plays directly on its website via the Unity3D webplayer. It requires a tiny installation that is harmless and is very similar to Shockwave/Flash. Those who have played any of the games that Disney embedded into their TRON: Legacy website already have this installed.
Players enter this world as Alpha, the Blue Tank with Bit for an ally.
The system is a giant spherical game grid. A type of corruption has infected the grid, spawning red clone enemies that need to be fought off before they conquer the system.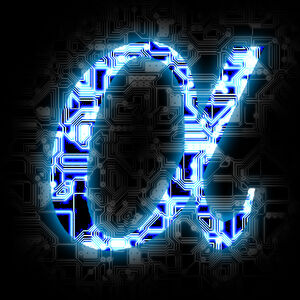 There are graphical instructions in-game at the main menu.
WASD : Movement
Shift : Booster Speed
Mouse : Aim Left/Right
LeftClick : Shoots Tank Arrow
RightClick : Shoots Laser (Uses shield power, but is extremely effective on corruption sources)
R : Resizes/Deactivates Radar (Deactivating can improve performance on older systems)
MouseWheel : Camera Positioning
Ad blocker interference detected!
Wikia is a free-to-use site that makes money from advertising. We have a modified experience for viewers using ad blockers

Wikia is not accessible if you've made further modifications. Remove the custom ad blocker rule(s) and the page will load as expected.