Ad blocker interference detected!
Wikia is a free-to-use site that makes money from advertising. We have a modified experience for viewers using ad blockers

Wikia is not accessible if you've made further modifications. Remove the custom ad blocker rule(s) and the page will load as expected.
This article is written from a
Real World perspective.

Alpha is a fast paced game about Tron-style Tanks created in 2012 by a user known as Wulfeous of W³Games.
The game was made with Unity3D and plays directly on its website via the Unity3D webplayer. It requires a tiny installation that is harmless and is very similar to Shockwave/Flash. Those who have played any of the games that Disney embedded into their TRON: Legacy website already have this installed.
Players enter this world as Alpha, the Blue Tank with Bit for an ally.
The system is a giant spherical game grid. A type of corruption has infected the grid, spawning red clone enemies that need to be fought off before they conquer the system.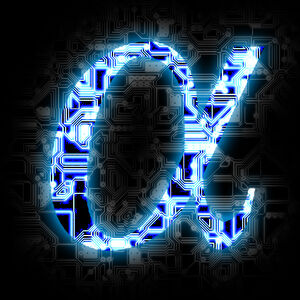 There are graphical instructions in-game at the main menu.
WASD : Movement
Shift : Booster Speed
Mouse : Aim Left/Right
LeftClick : Shoots Tank Arrow
RightClick : Shoots Laser (Uses shield power, but is extremely effective on corruption sources)
R : Resizes/Deactivates Radar (Deactivating can improve performance on older systems)
MouseWheel : Camera Positioning